Tag: Stroker Engine
Articles and videos about stroker engines from Ritter Cycle Racing Inc.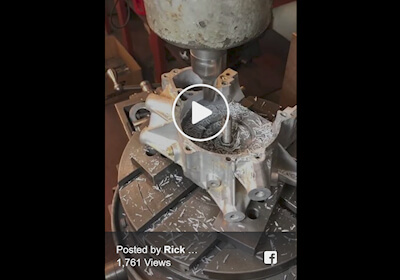 A late night here trenching cases for the install of stroker cranks. It takes extra room to put in the stroker crank and also extra room for the piston to clear the cases. The 400L ( actually a 378 cc engine) can be made into a true 446cc Crankenstein with these modifications. First posted to Facebook on 27 January 2018
Read more
A look at our processes for ENHANCING your Polaris 400 Crankshafts and Carburetors.
Read more